SANTA MARIA RIBEYE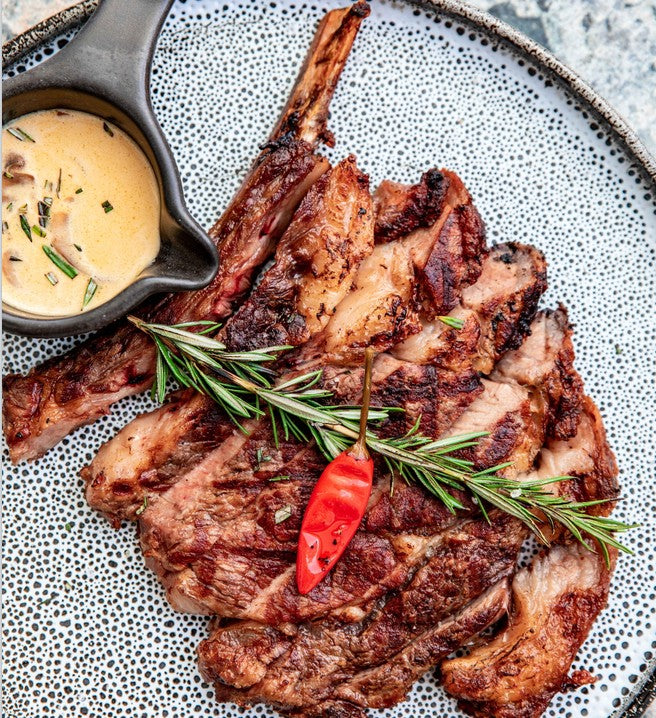 COOK TEMP
450℉

COOK TIME
7 minutes

YIELD
1 serving

Ingredients
¾ teaspoon of salt
¾teaspoon of finely ground black pepper
¾ teaspoon of garlic powder
¾ teaspoon of onion powder
¾ teaspoon of dried oregano
A small pinch of dried rosemary
A small pinch of chili powder
A small pinch of dried sage
1 (8-ounce,2.5 cm thick) boneless ribeye steak
1 tablespoon of olive oil
Instructions
1.Mix all the seasonings and sprinkle them evenly on the steak.
2.Drizzle olive oil over the steak.
3.Place the prepared steak in the air fryer.
4.Select the steak function.Press the SHAKE button, and then press the Start/Pause button.
5.When the SHAKE button flashes and beeps, take out the frying basket and flip the steak
6.Once the steak is done, remove it from the air fryer. Let it rest before slicing and serving.
Note: The default cooking level is medium-well. If you prefer it well-done, you can use the steak function for an additional 2 minutes.
Print this recipes