Teriyaki Glazed Halibut Steak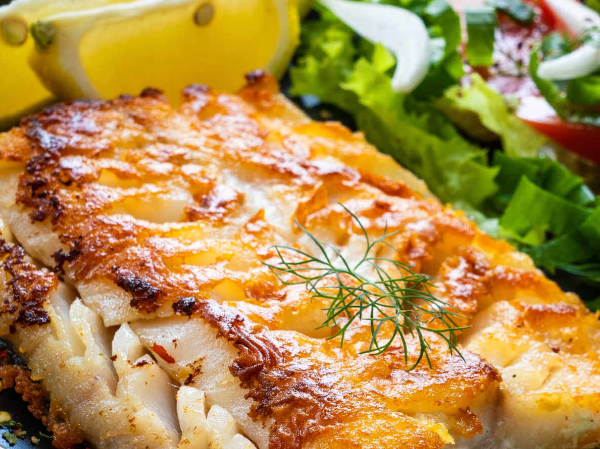 COOK TEMP
400℉

COOK TIME
10 minutes

YIELD
     1 servings

Ingredients
1 pound halibut steak
FOR THE MARINADE
2/3 cup soy sauce (low sodium)
1/2cup mirin (Japanese cooking wine)
1/4 cup sugar
2 tablespoons lime juice
1/4 cup orange juice
1/4 teaspoon crushed red pepper flakes
1/4 teaspoon ginger ground
1 each garlic clove (smashed)
Instructions
1. In a saucepan combine all ingredients for the teriyaki glaze/marinade.
2. Bring to a boil and reduce by half, then cool.
3. Once cooled pour half of the glaze/marinade into a re-sealable bag with the halibut.
4. Refrigerate for 30 minutes.
5. Place marinated halibut into the Air fryer Set the temperature to 400℉ and cook for 9-11 minutes.
7. When finished brush a little of the remaining glaze over the halibut steak.
Print this recipes