DELICIOUS MEATBALLS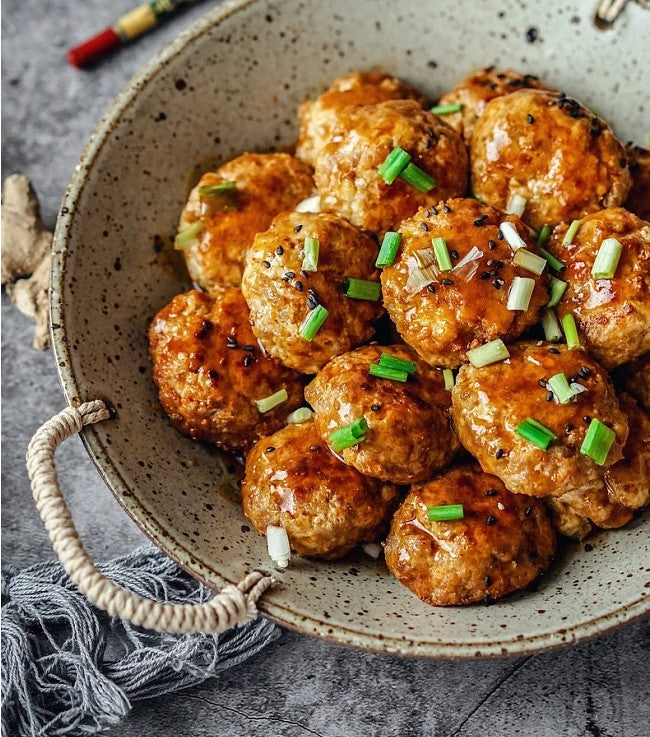 COOK TEMP
400℉

COOK TIME
10 minutes

YIELD
1-2 servings

Ingredients
½ pound ground beef
¼ cup panko breadcrumbs
¼ cup milk
1 egg
1 teaspoon garlic powder
1 teaspoon onion powder
2 teaspoons dried oregano
1 tablespoon dried parsley
Salt and pepper to taste
3 tablespoons grated Parmesan cheese, plus additional to taste
Cooking Spray
Hot sauce, for serving
Instructions
1. Combine ground beef, bread crumbs, milk, eggs, spices, salt, pepper and Parmesan cheese and stir well.
2. Roll the meat filling into medium-sized balls. Refrigerate for 10 minutes.
3. Remove the meatballs from the refrigerator and place in the Beelicious Pro Air Fryer(BAF-805/BAF-806). Spray Meatballs Spray meatballs with cooking spray and cook at 400°F for 10 minutes. (flip halfway through)
4. Serve with pasta sauce and more grated Parmesan cheese.
Print this recipes