ROASTED MUSTARD CHICKEN THIGHS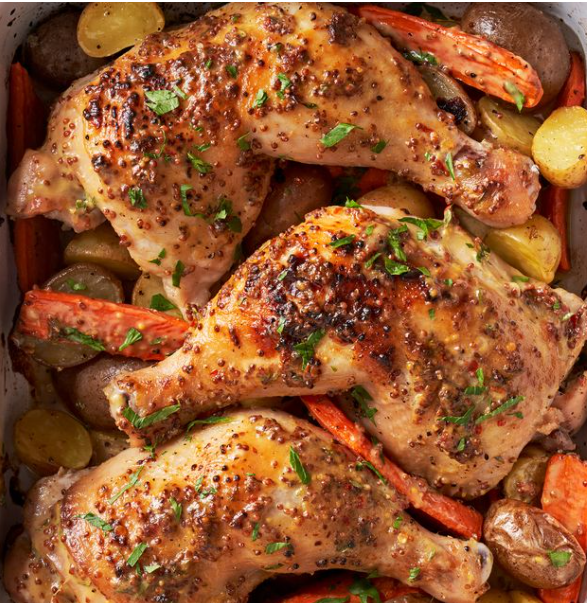 COOK TEMP
400℉

COOK TIME
22 minutes

YIELD
  2 servings

Ingredients
2 tablespoons Dijon mustard
1 tablespoon maple syrup
½ teaspoon onion powder
½ teaspoon garlic powder
¼ teaspoon paprika
¼ teaspoon salt
¼ teaspoon black pepper
4 (5-ounce) chicken thighs, bone-in, skin on
Instructions
1. Mix together the Dijon mustard, maple syrup, onion powder, garlic powder, paprika, salt, and black pepper in a small bowl.
2. Coat the chicken thighs with the mustard glaze and set aside.
3. Choose Beelicious Pro Air Fryer,
4. Place the chicken thighs skin-side down into the preheated air fryer and top with any leftover glaze.
5. Adjust the temperature to 400°F and and time to 22min. Press Start/Pause.
6. Remove when done, then serve.
Print this recipes