POTATO CHIP CHICKEN WINGS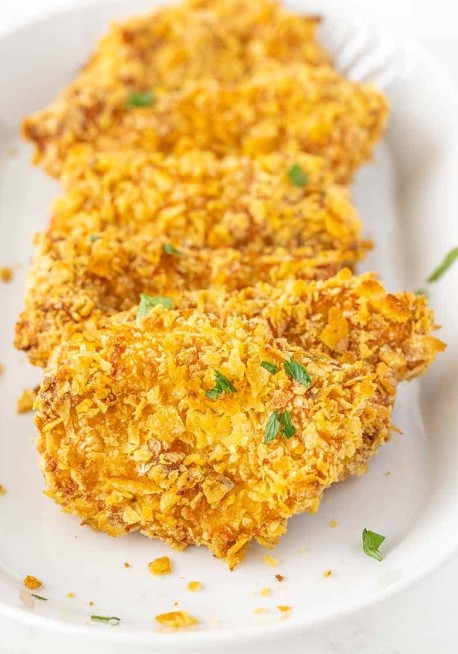 COOK TEMP
450℉

COOK TIME
15 minutes

YIELD
2-3 servings

Ingredients
1 cup of flour
3 teaspoons of salt
2 teaspoons of pepper
2 eggs, beaten in a bowl
1 bag potato chips,crushed
500 grams of chicken wings(about 9)
Dipping sauce:
1 cup of yogurt
1 teaspoon of chives and onions
1 teaspoon of garlic salt
Instructions
1.Prepare two clean plates.
2.Add flour, salt, and pepper to one plate to season the flour.
3.Add beaten eggs to another plate.
4.Coat the chicken wings with flour, then dip them in the beaten eggs, and finally coat them with crushed potato chips.
5.Place the chicken wings in the air fryer basket, choose the BROIL function, press the SHAKE button, and then press the Start/Pause button.
6.When the SHAKE button flashes and beeps, take out the frying basket and flip the chicken wings.
7.Meanwhile, mix all the dipping sauce ingredients thoroughly and place them in a small bowl.
8.Once done, while the chicken wings are still hot, dip them in the sauce and enjoy.
Print this recipes