LAMB CHOPS WITH ROSEMARY AND GARLIC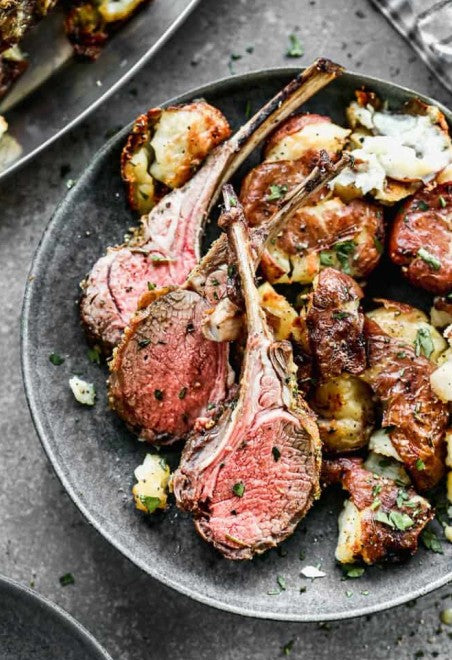 COOK TEMP
450℉

COOK TIME
7 minutes

YIELD
2-3 servings

Ingredients
4 cloves garlic, crushed 1/2 teaspoon (2.5 ml) kosher salt
1 tablespoon (30 ml) extra virgin olive oil
1 tablespoon (15 ml) finely chopped fresh rosemary (about 3 to 4 leaves from rosemary sprigs)
1/4 teaspoon (1 ml) freshly ground black pepper
5 loin lamb chops, about 350g
Instructions
1.Mix garlic, rosemary, pepper, and olive oil in a bowl. Add the lamb chops and mix well, ensuring they are fully coated. Marinate for 30 minutes.
2.Place the lamb chops in the air fryer and sprinkle salt evenly over them.
3.Select the STEAK function and set the timer for 10 minutes. Press the "SHAKE" button and then press the Start/Pause button.
4.When the "SHAKE" button starts flashing and beeping, remove the frying basket and flip the lamb chops.
5.Once done, remove the lamb chops from air fryer and let them rest for about 5 minutes before serving.
Print this recipes