JERK CHICKEN WINGS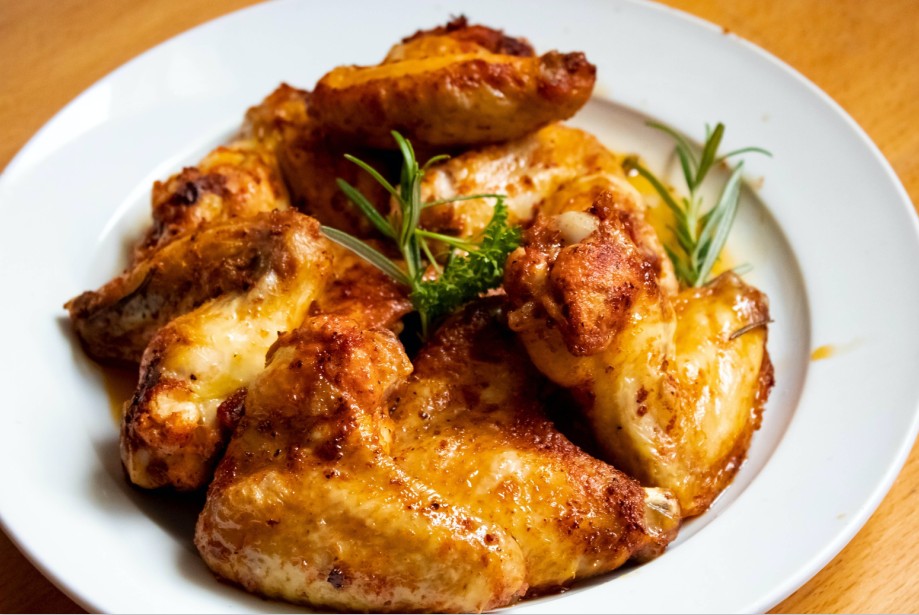 COOK TEMP
450℉

COOK TIME
15 minutes

YIELD
2-3 servings

Ingredients
2 teaspoons of thyme powder
2 teaspoons of dried rosemary
2 teaspoons of five spice
2 teaspoons of ginger powder
1 teaspoon of garlic powder
1 teaspoon of onion powder
1 teaspoon of cinnamon powder
1 teaspoon of chili powder
1/2 teaspoon of nutmeg powder
1/4 teaspoon of salt
1/4 cup of vegetable oil
500g chicken wings
1 lime, juiced, for garnishing
Instructions
1. Put all the spices and oil in a bowl to make the marinade.
2. Pour the chicken wings into the marinade until they are completely coated.
3. Place the chicken wings in an air fryer, select the BROIL function, press the "SHAKE" button, and then press the "Start/Pause" button.
4. When the "SHAKE" button starts flashing and beeping, remove the frying basket and flip the chicken wings.
5. Once cooked, remove the wings, garnish with lime juice, and serve.
Print this recipes