GRILLED THYME CHICKEN BREAST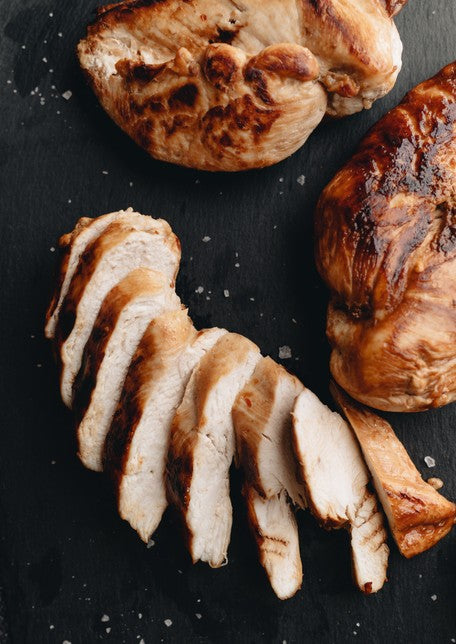 COOK TEMP
400℉

COOK TIME
22 minutes

YIELD
1 servings

Ingredients
200 grams of chicken breast
1/2 teaspoon of salt
1/2 teaspoon of black pepper
1/2 teaspoon of thyme
1/2 teaspoon of chili pepper
10 grams of olive oil
Instructions
1.Mix salt, black pepper, and thyme in a bowl to make the seasoning powder.
2.Coat the chicken breast with olive oil and sprinkle the seasoning powder evenly over the chicken. Let it marinate for 30 minutes.
3.Place the chicken in the air fryer and select the Roast function.Press the SHAKE button, and then press the Start/Pause button.
4.When the SHAKE button flashes and beeps, take out the frying basket and flip the chicken breast.
5.Once done, let the chicken rest for 3 minutes slicing and serving.
Print this recipes