GRANULATED GARLIC CHICKEN WINGS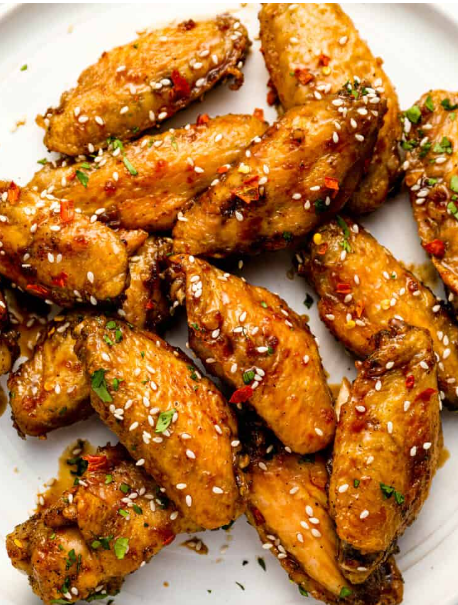 COOK TEMP
400℉

COOK TIME
22 minutes

YIELD
        2 servings

Ingredients
1 tablespoon granulated garlic
1 chicken bouillon cube with reduced sodium
1 tablespoon salt-free garlic and herb seasoning blend
1 teaspoon salt
1 teaspoon black pepper
1 teaspoon smoked paprika
1 teaspoon cayenne pepper
1 teaspoon Old Bay seasoning with less sodium
1 teaspoon onion powder
1/2 teaspoon dried oregano
1 pound chicken wings
Cooking spray
Instructions
1. Combine all seasonings in a bowl and mix well.
2. Season the chicken wings with half of the seasoning mixture and spray liberally with cooking spray.
3. Place the chicken wings into the preheated air fryer.
4. Adjust the temperature to 400°F and time to 22min, and press Start/Pause.
5. Shake the wings halfway through cooking. The Shake Reminder function will let you know when.
6. Transfer the wings into a bowl and sprinkle with the other half of the seasoning until they are well coated.
Print this recipes