GARLIC CHICKEN SKEWERS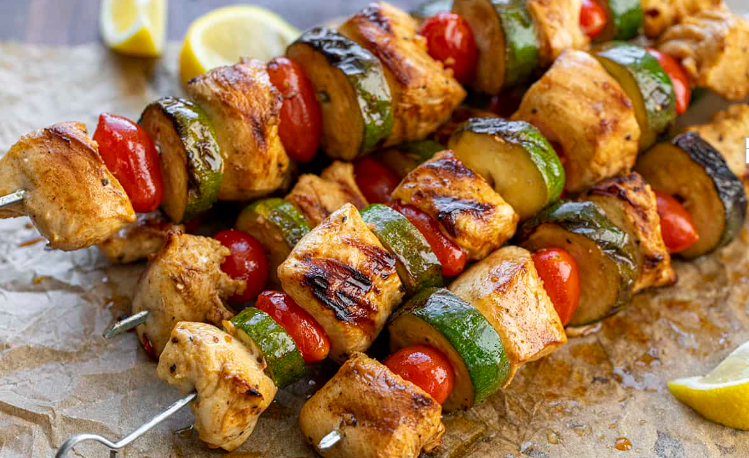 COOK TEMP
380℉

COOK TIME
10 minutes

YIELD
        2 servings

Ingredients
3 tablespoons olive oil
3 garlic cloves, grated
1 teaspoon dried oregano
1/2 teaspoon dried thyme
1/2 teaspoon salt
1/4 teaspoon black pepper
1 lemon, juiced
1 pound chicken thighs, boneless & skinless
2 (12-inch) wooden skewers, halved
Instructions
1. Mix together the olive oil, minced garlic, oregano, thyme, salt, black pepper, and lemon juice in a large bowl.
2. Add the chicken to the marinade and marinate in the fridge for 1 hour.
3. Cut the marinated chicken into 1.5-inch pieces and skewer them on the halved skewers.
4. Place the skewers into the preheated air fryer. Adjust the temperature to 380°F, adjust the time to 10 minutes, and press Start/Pause.
5. Remove when done, then serve.
Print this recipes