CLAM AND MASHED SHRIMP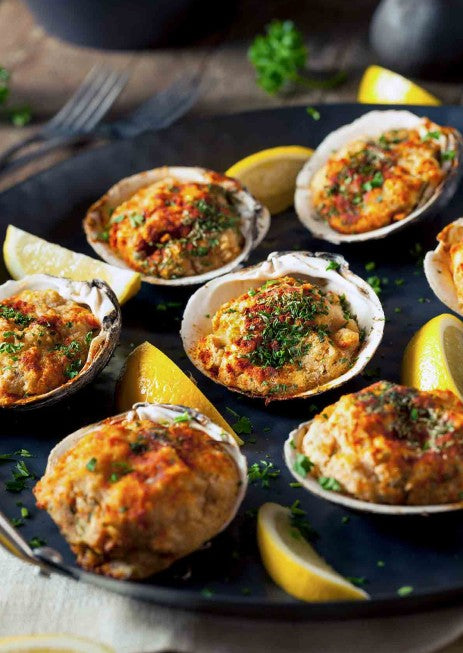 COOK TEMP
400℉

COOK TIME
13 minutes

YIELD
1-2 servings

Ingredients
300g American clams
200g fresh shrimp
20g green onion
20g ginger
1/4 teaspoon salt
1/4 teaspoon black pepper
20g corn starch
20 grams of oil
10 grams of soy sauce
Instructions
1. Wash the clams and place them in a pot. Add water, green onion put ginger and ginger into the pot and cook until all clams are open.
2. Chop fresh shrimp, add cornstarch, mix well and set aside. Season with salt and black seasoned pepper.
3. Place the shrimp in a piping bag, squeeze into the clam shells and close the shells.
4. Place prepared clams in air fryer, set temperature to 360°F and time to 13 minutes, then press start/stop.
5. When finished, pour in hot oil, soy sauce, and chopped bok choy onions.
Note: The clams need to add water and some oil, then spit out the sand for 10 minutes.
Print this recipes