BEEF SKEWERS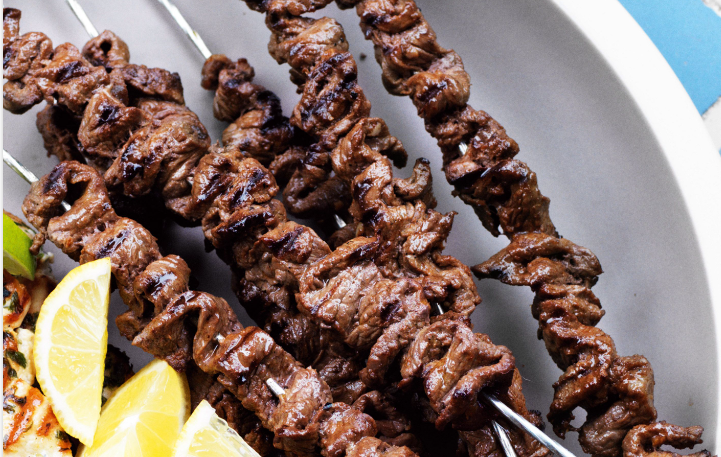 COOK TEMP
360℉

COOK TIME
10 minutes

YIELD
        2 servings

Ingredients
1 tablespoon ssamjang
1 tablespoon gochujang
1 tablespoon soy sauce
1 tablespoon sesame oil
1 tablespoon honey
1 teaspoon rice wine vinegar
1 pound beef flap meat, cut into
1½-inch pieces
2 wooden skewers, halved
Instructions
1. Mix the ssamjang, gochujang, soy sauce, sesame oil, honey, and rice wine vinegar in a bowl.
2. Toss the beef pieces in the marinade and marinate in the fridge for 1 hour.
3. Skewer the pieces of beef on the halved skewers and place the skewers into the preheated air fryer.
4. Select the Steak function and press Start/Pause.
5. Remove when done, then serve
Print this recipes