BBQ BACON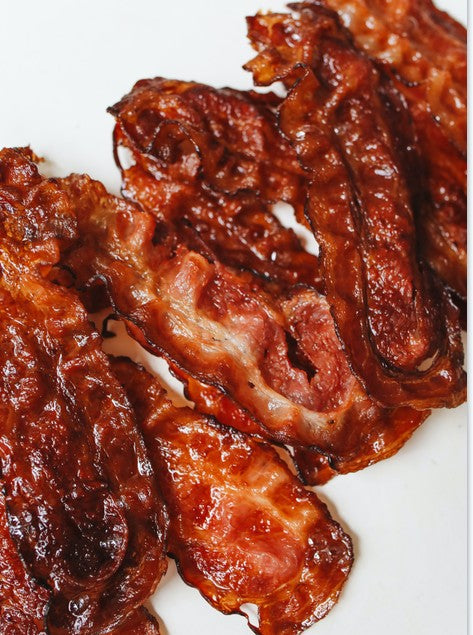 COOK TEMP
360℉

COOK TIME
8 minutes

YIELD
1 servings

Ingredients
2 teaspoons chili powder
1/4 teaspoon cumin powder
1/4 paprika
4 slices of bacon, cut in half
Instructions
1. Mix the seasoning ingredients until fully incorporated.
2. Toss bacon in seasoning until fully coated. Put in the air fryer.
3. Select the 'Air Fry' function and set the temperature to 360°F. Set the timer for 8 minutes.then press the "SHAKE" button, and then press the start/pause button.
4. When the "SHAKE" button flashes and beeps, remove the frying basket and turn the asparagus over.
5. When done, remove from the air fryer and enjoy.
Print this recipes