BASIL TOMATO SHRIMP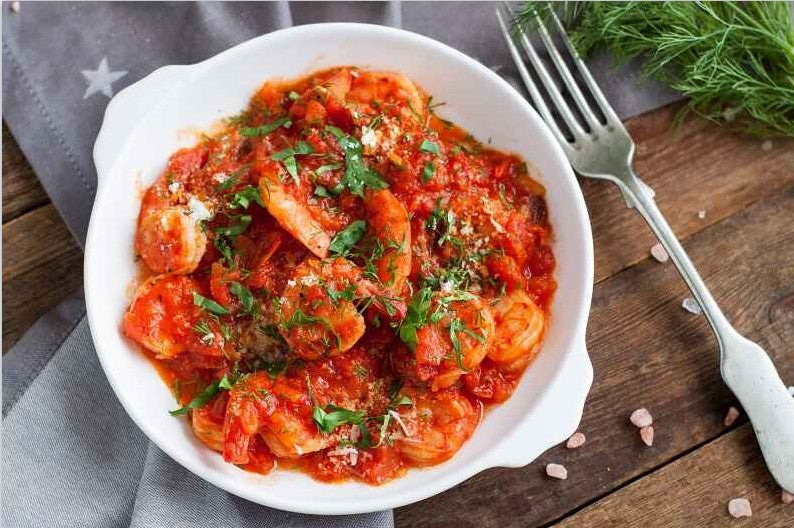 COOK TEMP
400℉

COOK TIME
11 minutes

YIELD
2-3 servings

Ingredients
250 grams of fresh shrimp
70 grams of tomatoes
10 grams of cilantro leaves
50 grams of onions
20 grams of garlic
20 grams of butter
1 teaspoon of salt
1 teaspoon of black pepper
Instructions
1. dice the regular tomatoes and onions, chop the basil leaves, then mince the garlic.
2. Put the aluminum foil box into the air fryer, add the butter, diced tomato, onion and garlic, select the AIRFRY function and set the time to 5min.
3. After step 2 is completed, continue to put shrimp and basil leaves into the aluminum foil box, sprinkle with salt and black pepper, spray with oil, select AIRFRY function, set the time to 6 min, press SHAKE, and then press start/stop button
4. When the "SHAKE" button blinks and beeps, remove the basket and turn the shrimp over.
5. When done, remove from the air fryer and enjoy!
Print this recipes