BALSAMIC MUSTARD FLANK STEAK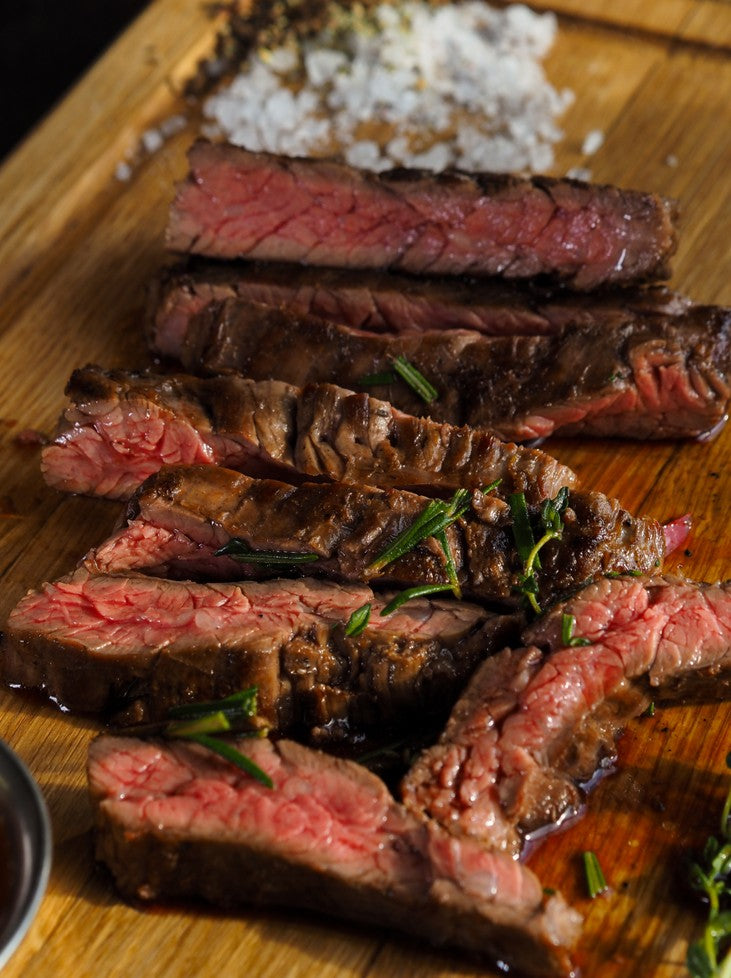 COOK TEMP
450℉

COOK TIME
7 minutes

YIELD
1 servings

Ingredients
¼ cup olive oil
¼ cup balsamic vinegar
2 tablespoons Dijon mustard
1 (8-ounce) flank steak
Salt and pepper to taste
4 basil leaves, sliced
Instructions
1. Mix all seasonings and spread evenly over steak.
2. Drizzle the steaks with olive oil.
3.Place the prepared steak in the air fryer.
4. Select the steak function and press the "Shake" button, then press the "Start/Pause" button.
5. When the "Shake" button flashes and beeps, remove the frying basket and flip the steak.
6.When the steak is done frying, remove it from the air fryer. Slice before serving and garnish with basil leaves.
NOTE: The default cooking level is medium rare. If you prefer full-rare, use the steak function to sear for an additional 2 minutes.
Print this recipes