BACON-WRAPPED STUFFED JALAPEÑOS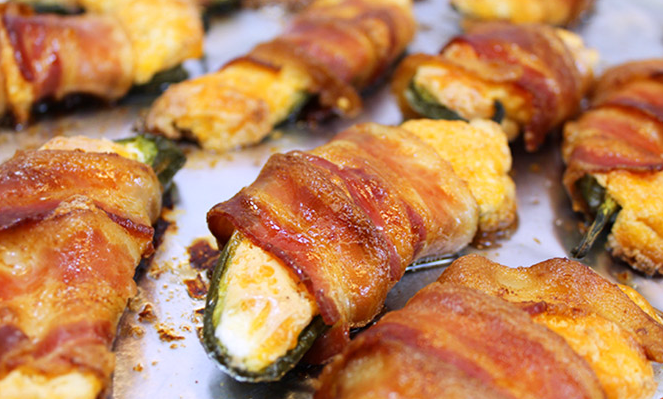 COOK TEMP
320℉

COOK TIME
16 minutes

YIELD
        2 servings

Ingredients
6 medium jalapeños
1/4 pound ground pork
2 ounces cheddar cheese
Salt & pepper, to taste
6 strips bacon, halved
Instructions
1. Cut the jalapeños in half, lengthwise, and remove all seeds. Set aside.
2. Mix ground pork, cheddar cheese, salt, and pepper in a bowl until well combined.
3. Spoon about 1 tablespoon of pork mixture into each jalapeño half.
4. Put the jalapeño halves back together and wrap each jalapeño with bacon.
5. Place the bacon-wrapped jalapeños into the preheated air fryer.
6. Adjust the temperature to 320°F,  adjust the time to 16 minutes, and press Start/Pause.
7. Serve with your favorite dipping sauce.
Print this recipes