ASPARAGUS WRAPPED IN HAM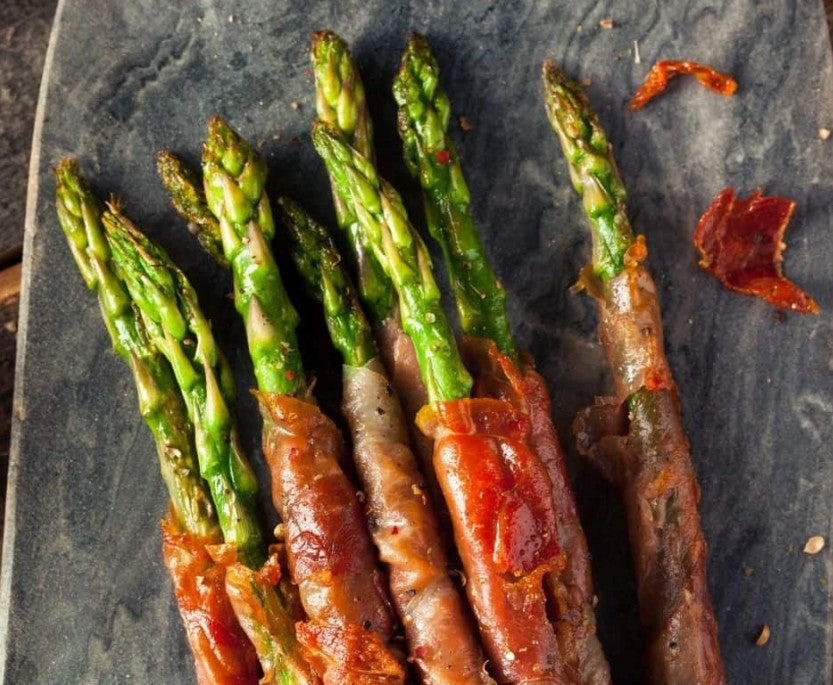 COOK TEMP
360℉

COOK TIME
15 minutes

YIELD
2-3 servings

Ingredients
12 asparagus stalks
2 teaspoons olive oil
Salt and pepper to taste
12 slices prosciutto
Instructions
1.Cut off the ends of the asparagus and discard.
2.Drizzle oil over the asparagus, ensuring they are well coated. Season with salt and pepper.
3.Wrap each asparagus with a slice of Italian prosciutto, starting from the top and spiraling downwards. Place the asparagus in the air fryer.
4。Select the 'Air Fry' function and set the temperature to 360°F. Set the timer for 15 minutes.
Press the "SHAKE" button and then press the Start/Pause button.
5.When the "SHAKE" button starts flashing and beeping, remove the frying basket and flip the asparagus.
6.Once done, remove the asparagus from the air fryer and enjoy.
Print this recipes