AIRFRY SHRIMP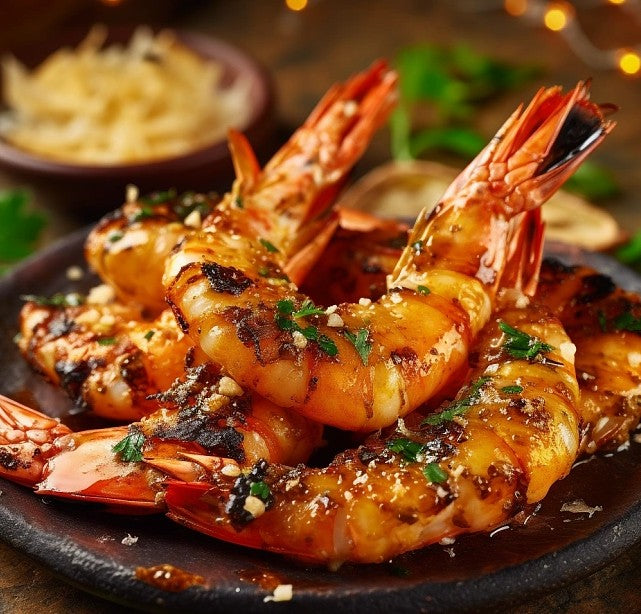 COOK TEMP
400℉

COOK TIME
5 minutes

YIELD
2-3 servings

Ingredients
250g tiger prawns (20 pieces)
¼ teaspoon cayenne pepper
1/4 teaspoon smoked paprika
1 pinch salt
1 tablespoon olive oil
Instructions
1. In a mixing bowl, combine all the seasonings and spread evenly over the shrimp
2. Put the prepared shrimp into the air fryer, select the AIRFRY function and set the time for 5 minutes, press the SHAKR button, and then press the START/PAUSE button.
3. When the "SHAKE" button blinks and beeps, remove the basket and turn the shrimp over.
4. When done, remove from the air fryer and enjoy!
Print this recipes